Complete Animal Diagnostics and Surgery
We have made extensive investments to offer up to date diagnostic imaging and surgical services on site. A complete diagnostic laboratory is available to offer point of care blood parameter testing: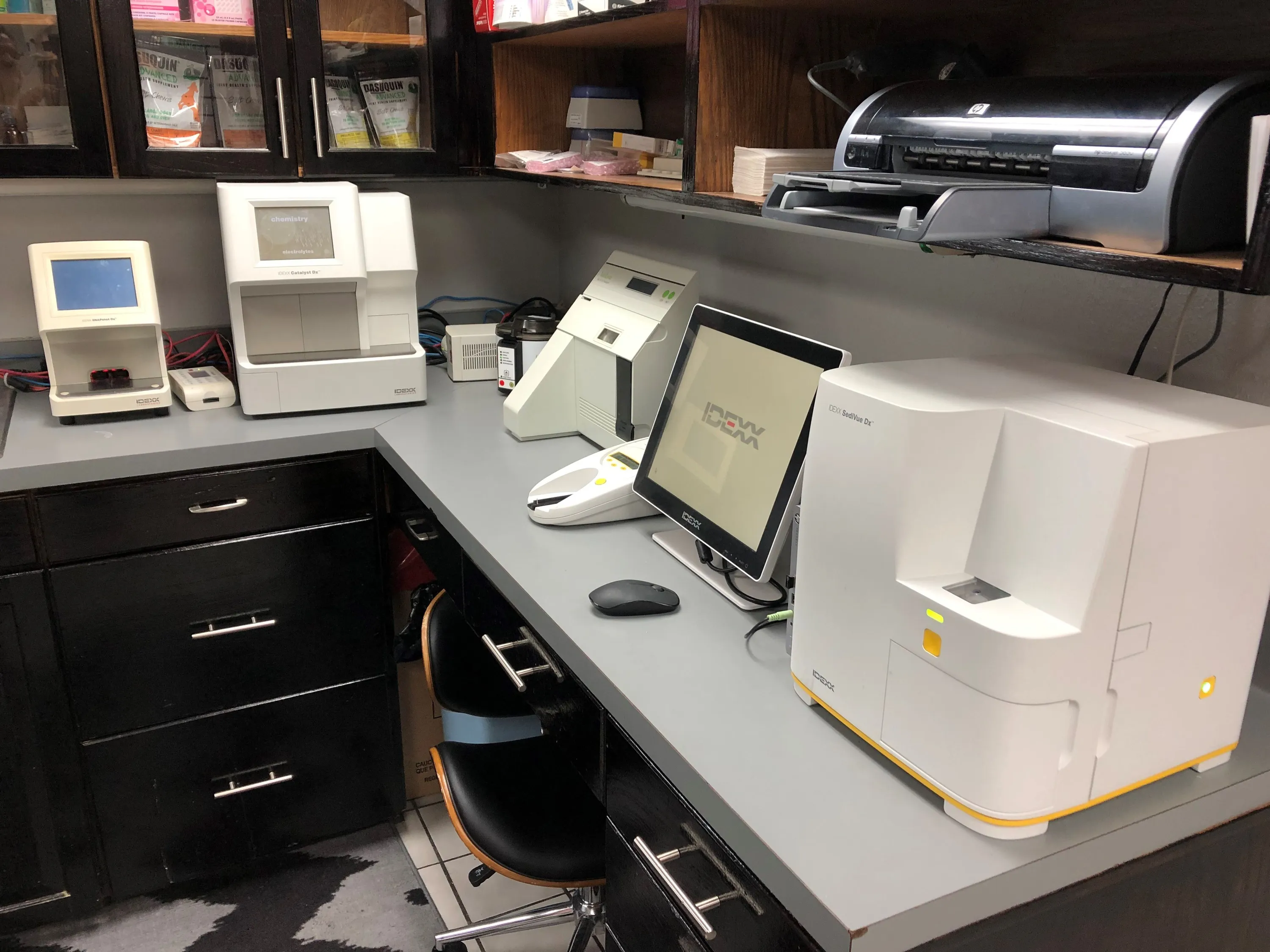 CBC
Blood Chemistry Panels
Parasite Screening
Electrolyte and blood gas determinations
Point of care pre-surgical screening, including coagulation assays
Hormonal Assays
Cytology: microscopic evaluation of tissue for tumors, skin diseases, ear infections
Urine Evaluation
We also partner with Idexx Reference Lab for overnight sample pickup and advanced out of hospital laboratory testing. We have a complete
digital Radiograph suite for immediate image capture, and can refer these images out for interpretation by Radiologists in problem cases. All images are digitally captured for review, enhancement and transfer to specialists as needs.
Cold Laser Therapy is also available for patients rehabbing back and musculoskeletal injuries.
Dental health is a priority for our patients. We have a complete dental suite, including air driven scalers, polishers and drills, along with the monitoring and oxygen/anesthesia support needed for these procedures. All general anesthesia procedures are monitored for cardiac and lung function/ECG for heart monitoring/Blood pressure monitoring. These are to ensure the safety of each procedure. In house central oxygen supply lines endure adequate ventilation for all cases. The clinic is also equipped with closed circuit cameras for monitoring and safety of our patients.